2019
December 5-6, 2019
"Life Support: Ritual, Community, and Healing Through the Eyes of a Juvenile Lifer."
34th Annual Human DHS Conference, Columbia University, NYC
October 25, 2019; Friday, at 7:30 PM – 9:30 PM
Ballroom of the Kent State University Hotel and Conference Center. 215 S Depeyster St, Kent, Ohio 44240
When Government Kills: State Violence and Youth Movements
https://www.facebook.com/events/kent-state-university-hotel-conference-center/when-government-kills-state-violence-and-youth-movements/566587717420402/

FREE AND OPEN TO THE PUBLIC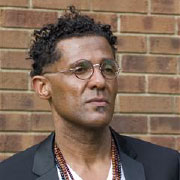 Gaskew
Dr. Tony Gaskew, professor of criminal justice, will take part in a panel discussion in commemoration of the 50th anniversary of the Kent State shootings.
The discussion, "When Government Kills: State Violence and Youth Movements" is part of an international conference at Kent State University in Kent, Ohio, Oct. 24 through Oct. 26.
Kent State's School of Peace and Conflict Studies is sponsoring the conference as part of
Activities surrounding the 50th anniversary of the May 4, 1970, shooting by the Ohio National Guard of Kent State students during a demonstration against the U.S. wars in Vietnam and Cambodia, and the occupation of the Kent State campus by the Ohio National Guard.
"The horrific shootings that took place during the student-led protests at Kent State University in 1970, are a sober reminder that the threat of state violence has always existed in one form or another on college campuses," Gaskew said.
"As Kwame Ture once noted, students on a college campus play a vital role in society, serving as the gatekeepers of revolutionary change. The state has always feared this reality. This is true today, just as it was 60 years ago."  
The other experts in the discussion include Christine Nobliss, a Plains Cree-Salteaux from the George Gordon First Nation in Canada who is active with Standing Rock youth activists; Dr. Thomas Grace, a nationally recognized historian and one of the Kent State University students shot by the Ohio National Guard; and Sibley Hawkins, program officer at the International Center for Transitional Justice at Kent State University.
Gaskew is director of the criminal justice program at Pitt-Bradford and has more than 20 years of policing experience. He is a Fulbright Hays Fellow and is the founding director of the Prison Education Program, where he has created post-secondary education initiatives in prisons since 2007.
Gaskew garnered national recognition when he was selected by the White House and the Obama administration to serve on a criminal justice roundtable. Over the past several years, he has spearheaded numerous grant-funded research projects that have examined the impact of systemic racism within the policing culture and the broader criminal justice system, and new pedagogical platforms in post-secondary prison education programming. 
He is the author of two books, "Policing Muslim American Communities" and "Rethinking Prison Reentry: Transforming Humiliation into Humility." His upcoming third book project, "Stop Trying to Fix Policing: Lessons Learned from the Front Lines," is a critical examination of community-controlled alternatives to policing in America.
https://www.upb.pitt.edu/templates/Beyond.aspx?menu_id=250&id=41993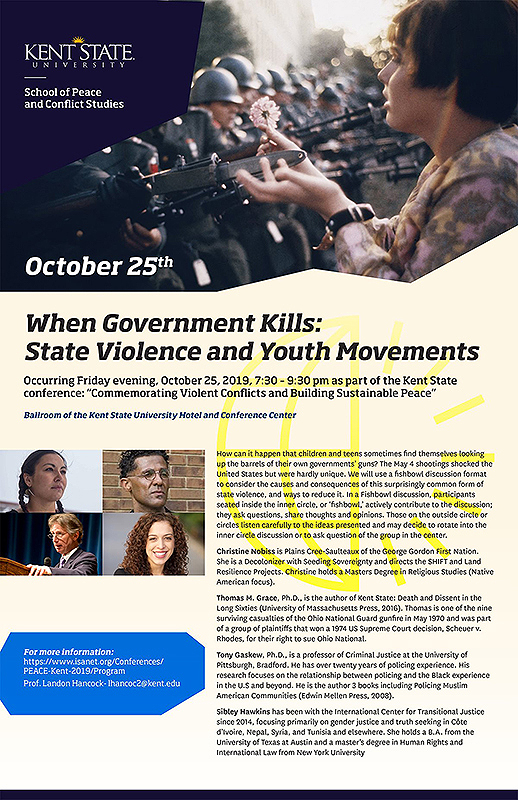 PREVIOUS APPEARANCES
2018

December 6 – 7, 2018
2018 Workshop on Transforming Humiliation and Violent Conflict: "What Is the Language of Dignity?"
Tony Gaskew, PhD: Learning to Speak the Language of Police Abolition

Professor of Criminal Justice, University of Pittsburgh, Bradford
Abstract:
The state-sponsored social experiment known as policing has come to a clear and distinct crossroads in America. With its origins in the underbelly of enslavement, policing has left a horrific legacy of direct and systemic violence against the Pan-African diaspora in America. As scholars, practitioners, and community activists, we must begin to embrace our own collective role in creating what Kwame Ture described as a resistance consciousness. In this Dignilogue, I seek to inspire a new, revolutionary, and liberatory conversation on police abolition and national decolonization efforts in America.
Venue: Columbia University, Teachers College (TC), NYC in cooperation with the World Dignity University initiative
---

August 10-12, 2018
The Society for the Study of Social Problems Annual Meeting
Philadelphia, PA
---
April 6-7, 2018
North Central Sociological Association Annual Meeting
Pittsburgh, PA
---
March 9-10, 2018
George Mason University
Lorton, VA
---
2017
December 7-8, 2017
Human DHS Conference
Columbia University
NYC, NY
---
November 15-18, 2017
American Society of Criminology
Philadelphia, PA
---
September 27, 2017

CUNY-La Guardia Community College
La Guardia, NY
---
2016
November 18, 2016
American Society of Criminology
New Orleans, LA
---
November 3, 2016
National Conference on Prison Higher Education
Nashville, TN
---
June 10, 2016
Roundtable Discussion: Fair Chance Education Pledge
The White House Washington, DC
---
May 5, 2016
Roundtable Discussion: Criminal Justice Reform
The White House Washington, DC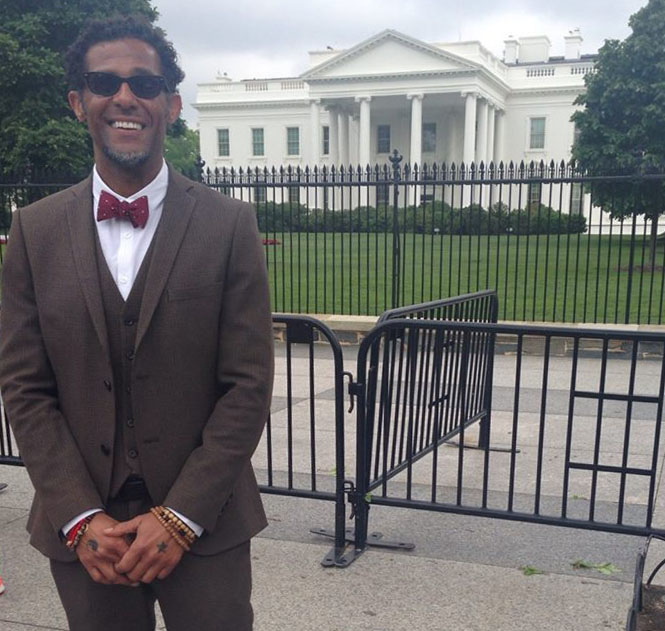 ---
2015
December 20, 2015: 6:00am-8:am

Dr. Gaskew on WHCR 90.3 FM, "Man 2 Man Show"
---
December 3-4, 2015:

Columbia University, Human DHS, lecture
NYC, NY
---
November 21, 2015
American Society of Criminology
Washington, D.C.
---
November 19, 2015
Global Solutions Pittsburgh
Pittsburgh, PA
---
November 6, 2015
National Conference on Prison Higher Education
Pittsburgh, PA
---
October 17, 2015
Peace and Justice Studies Association
James Madison University
Harrisonburg, Virginia
---
May  28th-30th, 2015:

Paper Presentation & Panel | Justice Studies Association (JSA) Annual Conference
Bridgewater State University, Bridgewater, Massachusetts
---
March

3rd-5th

2015:
Academy of Criminal Justice Science, Orlando, FL
---
February 8th, 2015:
Discussion Panel, "Race Issues in America: Part 11, the Ferguson Police Shooting and Beyond"
NSU, Fort Lauderdale, FL
---
2014
September 26th-29th 2014: 
Book Signing and lecture, NSU, Fort Lauderdale, FL
Academy of Criminal Justice Science, Orlando, FL
---
October 8th 2014:
Book Signing, University of Pittsburgh Bookstore, Pittsburgh, PA @ Noon
Academy of Criminal Justice Science, Orlando, FL
---
October 9th-11th 2014:
Association of Applied & Clinical Sociology, Pittsburgh, PA
Academy of Criminal Justice Science, Orlando, FL
---
October 10th 2014: 
Discussion Panel "Think Tanks as Mechanisms of Social Justice"  Duquesne University, Pittsburgh, PA @ 5:00 PM
Academy of Criminal Justice Science, Orlando, FL
---
October 24th 2014: 8:00pm-9:00pm 

Dr. Gaskew on WXIA TV's NightTalk: Get to the Point 
---
November 21st, 2014: 8:00pm-9:00pm

Dr. Gaskew on WXIA TV's NightTalk: Get to the Point 
---
November‎ 28th, 2014
Dr. Gaskew appeared LIVE
on KDKA-TV CBS Pittsburgh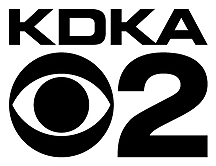 Commentary on the Ferguson Grand Jury decision
---
December 4th-5th 2014:
Columbia University, HumanDHS lecture,
NYC, NY
---